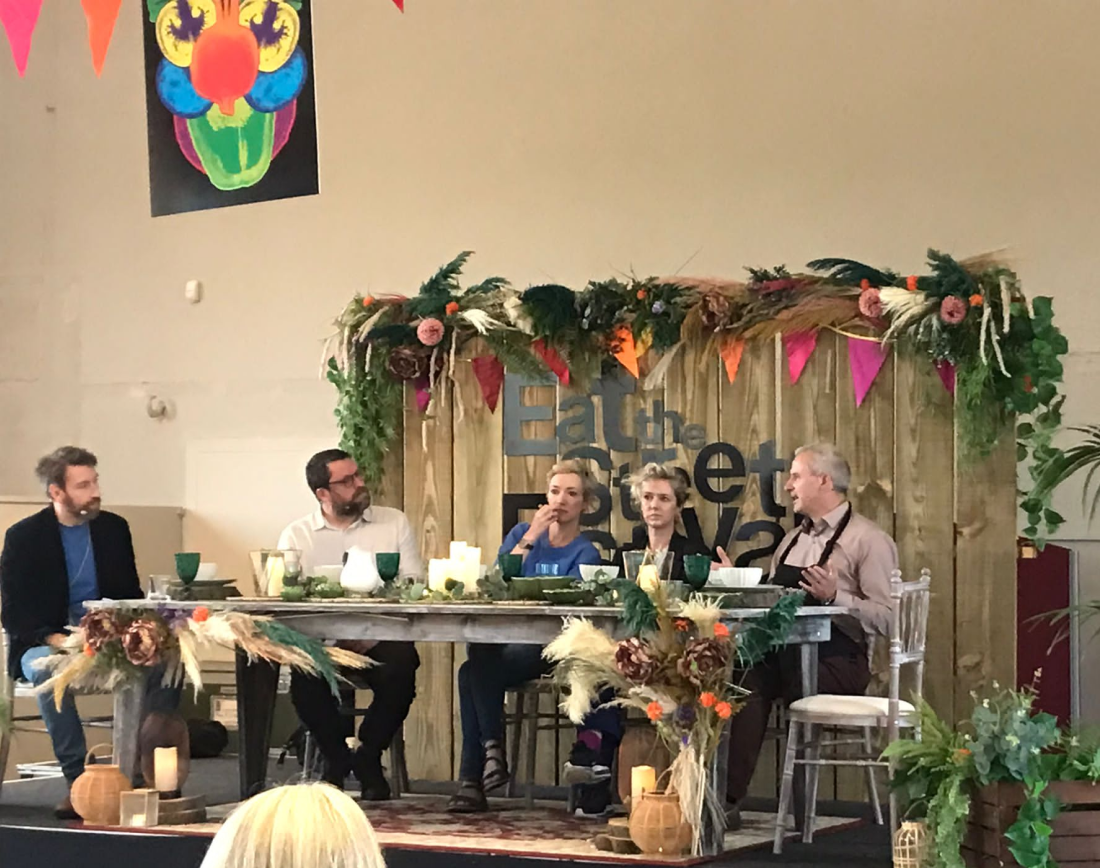 BioBeo at the EatTheStreets Festival
It was a riveting conversation to hear at the Eat the Streets Festival After Lunch discussion panel on 16th September 2023 in Richmond Barracks, Dublin. The title 'Growing a Circular Food Economy in the City' gave way to a fascinating sharing of ideas and experience, humourously and skilfully steered by Colm O'Regan.
We learned all about the EU BioBeo programme from Tom Curran, coordinated by UCD along with Maynooth University and a total of 15 European partner institutions as they are developing innovative educational programmes introducing the circular bioeconomy concept for all ages. Michelle Darmody in her extensive educational and sustainable food activism work introduced the Kingfisher Project's community garden scheme along with the great work in An Taisce's Green Schools network for the Food and Biodiversity Scheme. Norah Campbell provided an insightful lens with her work as a lecturer in critical marketing for solving the problems we face in national and global food systems. Simon O'Rafferty talked about his organisation MCO.ie's consultancy work aiming to support the building of sustainable networks and strengthening cross-community links.
Some fascinating global best practices and positive examples were shared such as Australia's school garden scheme, the kitchengardenfoundation.org. Also the good work being done in UK areas Preston and Dagenham was highlighted along with the excellent example of Belo Horizonte in Brazil. This was a brilliant discussion, which pardon the cliché was full of sustainable food for thought.