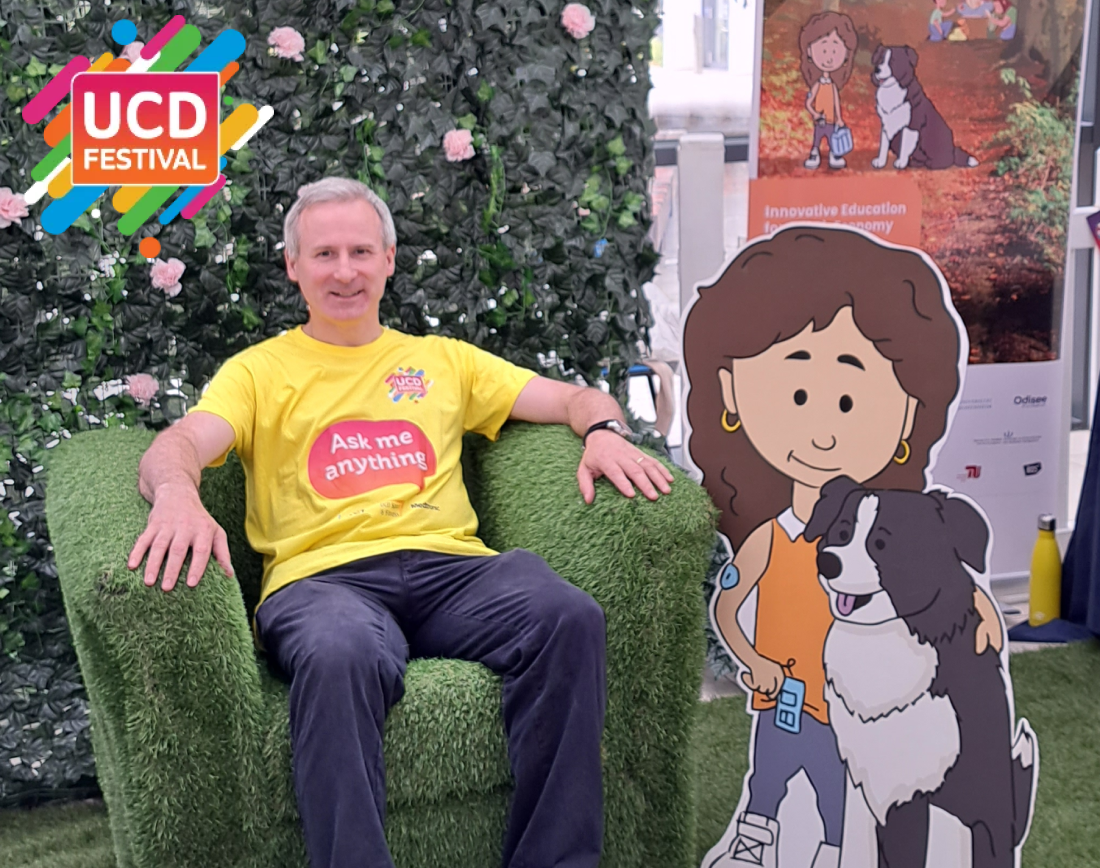 BioBeo represented at the UCD Festival
The UCD Festival is an annual celebration of creativity, knowledge, and community hosted by University College Dublin (UCD) in Ireland. It brings together students, staff, alumni, and the general public for a day filled with exciting events and activities. This year, the festival showcased the diverse talents and achievements of the UCD community across various disciplines, including arts, sciences, technology, business, and more. Attendees have the opportunity to engage with interactive exhibitions, talks, performances, workshops, and demonstrations.

The UCD festival generally aims to foster a sense of curiosity and inspire lifelong learning by providing a platform for intellectual exchange and exploration. It offers a unique chance to discover cutting-edge research, innovative projects, and groundbreaking ideas emerging from UCD and its community.
This year, the BioBeo Project was also represented at the festival. There was a specially created activity sheet for students, stickers and flyers, and lots of comics were distributed among the visitors. It was a great success overall.