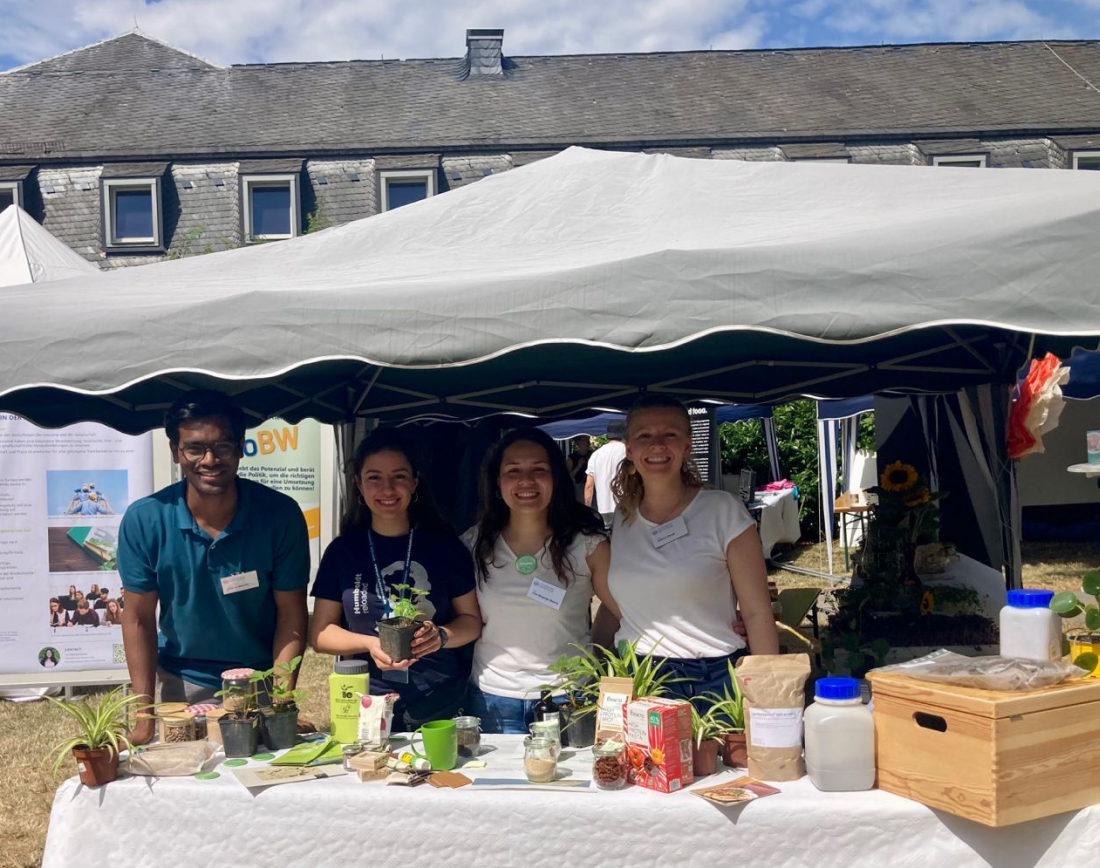 BioBeo at the University Hohenheim Open Day
On Saturday 8 July 2023, the University of Hohenheim once again opened its doors and invited visitors of all ages to experience the beautiful university campus live.
Visitors gained fascinating insights into the multi-faceted world of research through exciting lectures, guided tours and information stands, or take part in the numerous interactive activities, which are also suitable for children. Pupils:inside, prospective students and students had the opportunity to get answers to all their questions about choosing a course of study and gain interesting insights into the work of the Faculties of Natural Sciences, Economic and Social Sciences and Agricultural Sciences.
The BioBeo project was presented by the Bioeconomy Office Hohenheim as part of its exhibition at the University's Open Day. Every year at the end of June, the University of Hohenheim invites all interested parties to show what they are working on in all departments. This event attracts several thousand visitors.
The stand was busy, many guests picked up their BioBeo stickers and stayed to talk about the bioeconomy solutions that were on display along with the BioBeo materials. The day was a great success and we look forward to a repeat next year, at the end of June 2024.
Read more about the event here: Link