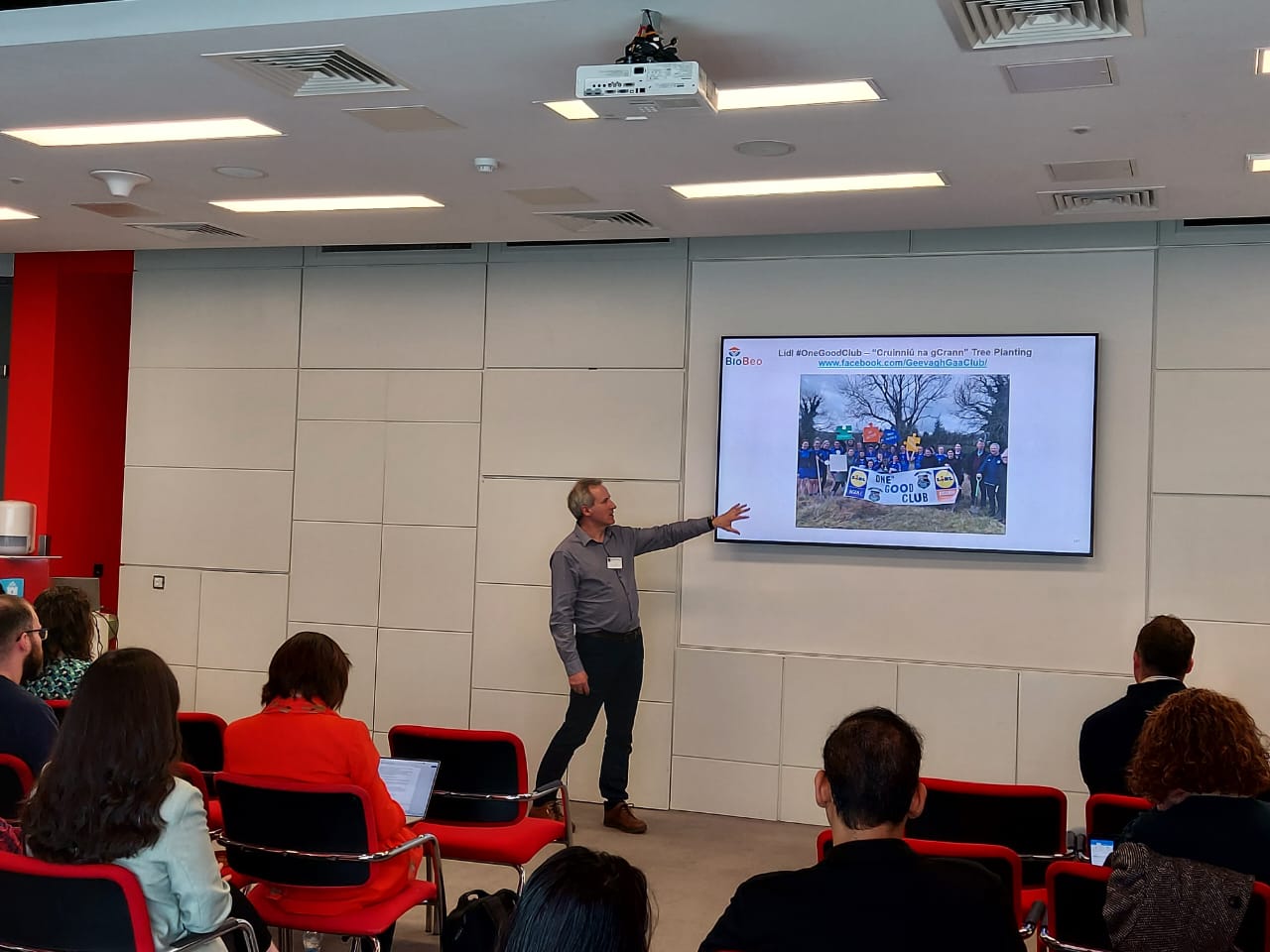 Food and the Circular Economy Workshop at UCD
On the 30th of march, the UCD Institute of food and health organized the "Food and the Circular Economy" workshop. 
Here a series of presentations from researchers and industry about Food and the Circular Economy was held, among the presenters was Prof. Tom Curran who presented the Horizon Europe-funded BioBeo project.
Among the participants were also various companies like Cream of the Crop, BiaSol and Olive Pork, which work in the bioeconomy and make use of food processing residues. Other presented topics included nutrition and health, food safety, and sustainability. An innovation academy workshop concluded the successful event.
The event was well attended, and over 50 people joined the lively discussion.